Cuckold
on
March 2, 2022
at
4:07 pm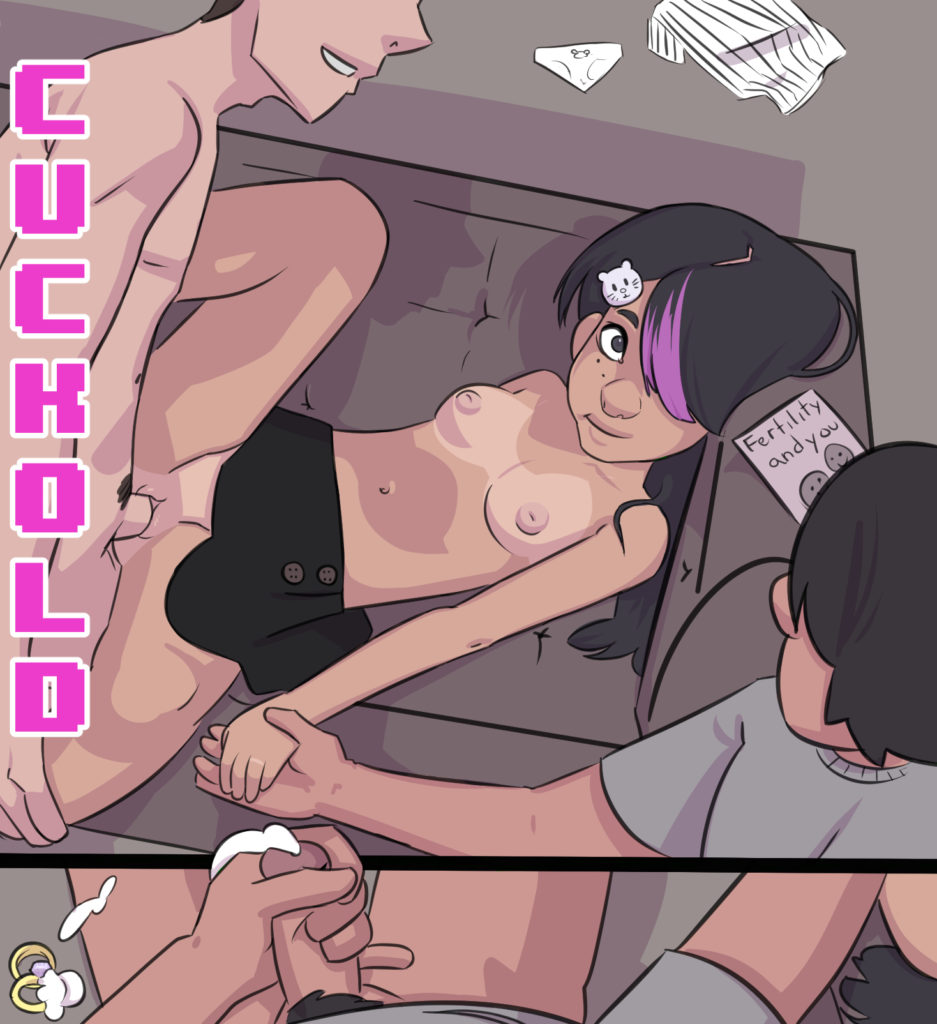 Ren wants to give his new wife Aoi a baby, he knows her dream is to be a mother. Months of trying, and nothing. A visit to the doctor gave the harsh reality, he would never give her what she wants, he was sterile. Ren wants to make Aoi happy, but they are trying to build a life together and fertility clinics are expensive… With no other option Aoi suggests Ren's best friend Haruto be a "donor". Hurt at the suggestion, but desperate to make his Aoi happy he reluctantly agrees this is the best way forward… He didn't realize by "donor" Aoi meant sex, but as she so reasonably explained it "fresh semen has the best chance".
Ren could of left the room, it would be far less embarrassing, but he wanted to be there for Aoi. It isn't helping his insecurity though seeing that Haruto was significantly larger than himself… He just keeps telling himself that the moans Aoi are making are for the greater good. Moans that she has never vocalized with him…
Watching as Haruto pounds into his wife he sees her smile reassuringly to him. Love shining through that smile. Ren clutches her hand, his beautiful wife, she WILL have the baby she always dreamed of. Even if it takes Haruto inside her every day, it is worth it to see that hopeful smile on her face.