Anal
on
August 17, 2021
at
3:49 pm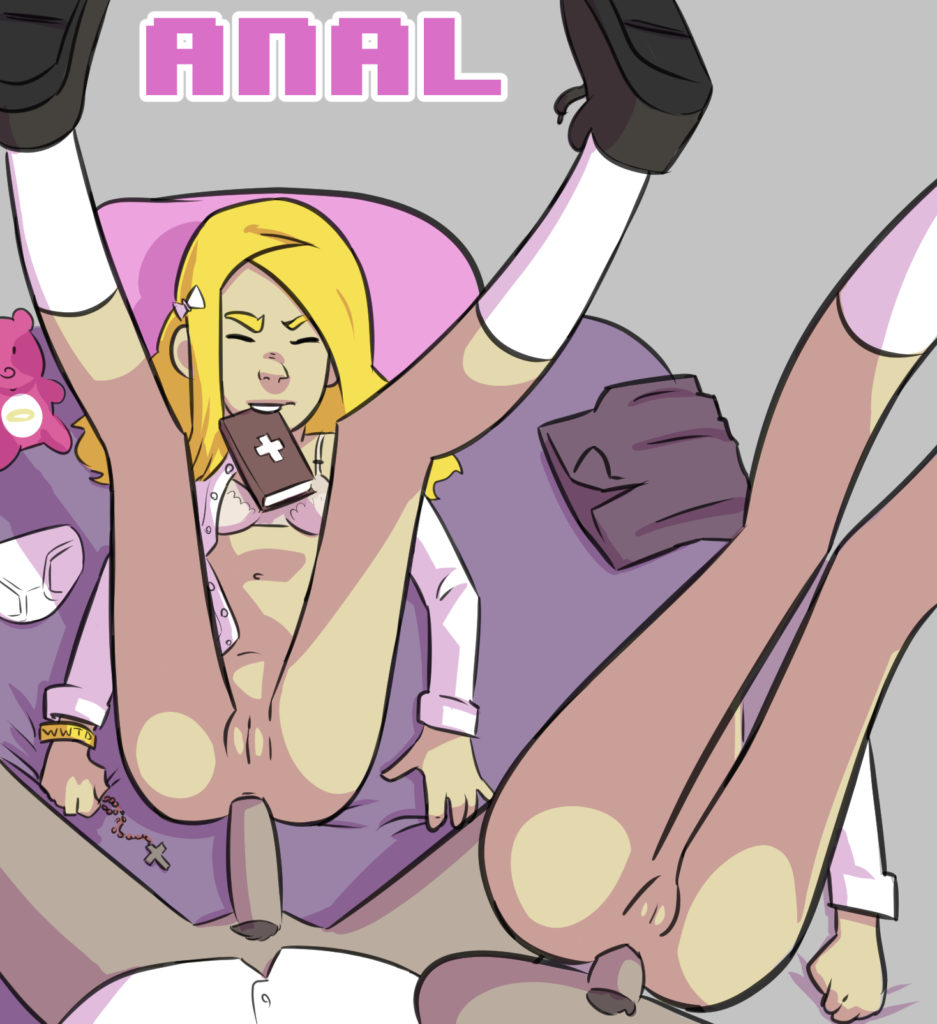 Maddison Loves Jesus, but also loves her boyfriend Jesus (no relation). The church tells her she can't express that love through sex until they are married, but Jesus is such a nice guy and in need of some "release". If she can't lay with him in the traditional way she can at least sooth him with her butt.
It doesn't hurt thanks to the lil bottle they picked up at the store, she felt really embarrassed at the checkout buying it, but Maddi wants to make her Jesus feel good, and help him bare his metaphorical cross until they can get married. He is so full of LOVE, and some of that love seeps into her… metaphorically … and literally.
She don't mind, she is happy to see his smiling face and know that She has made her Jesus happy without making the Jesus above sad.